Swarup's Statement on the Lokanath Swami Case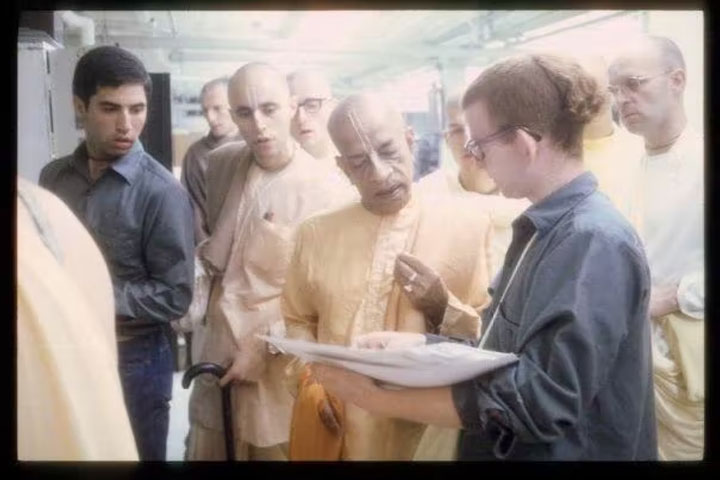 Swarup Das joined ISKCON in the summer of 1969 and was initiated by Srila Prabhupada December 26, 1969. Swarup Das on far left, giving Srila Prabhupada a tour of ISKCON Press in Brooklyn (July 1971).

---
October 25, 2021
The fact that so many children in ISKCON were abused, mistreated, neglected and worst of all sexually molested is extremely disturbing and horrific. The policy set forth by those in leadership positions, whether spiritual or administrative, should be one of zero tolerance. Covering up or in any way excusing such behavior only serves to exacerbate the harm inflicted upon the victims of these predators. It shouldn't matter that many years has elapsed since the time the crime was committed.
If this sannyasi has done what he is accused of doing (and my inclination is to believe his accuser) then there is only one course of action for him. He has to admit what he has done, beg forgiveness from the person he has wronged, voluntarily step away from any and all positions of material and spiritual authority and go on with his sadhana in an honest, humble and penitent state of mind.
The other consideration is that if he is unwilling to do the right thing then the institutional authorities are duty-bound to censure him and strip him of any and all positions of authority currently held by him.
Unless these steps are taken both the individual and the institution cannot move forward.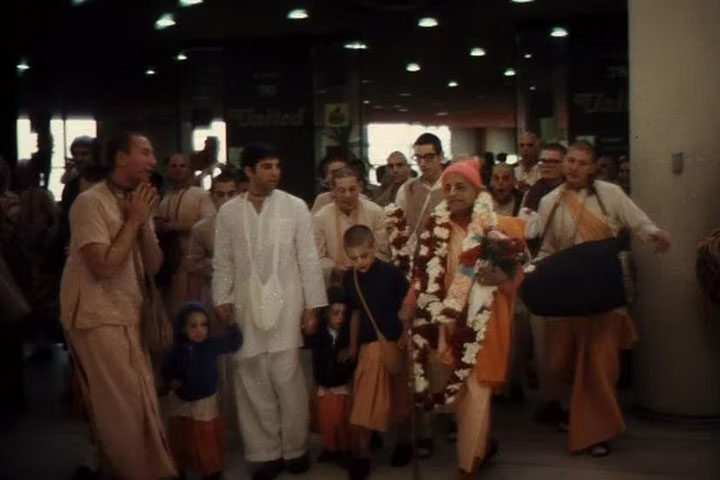 Swarup in white, holding children's hands.
318 total views, 2 views today