Sign Petition: Remove Child Molester Lokanath Swami from ISKCON Leadership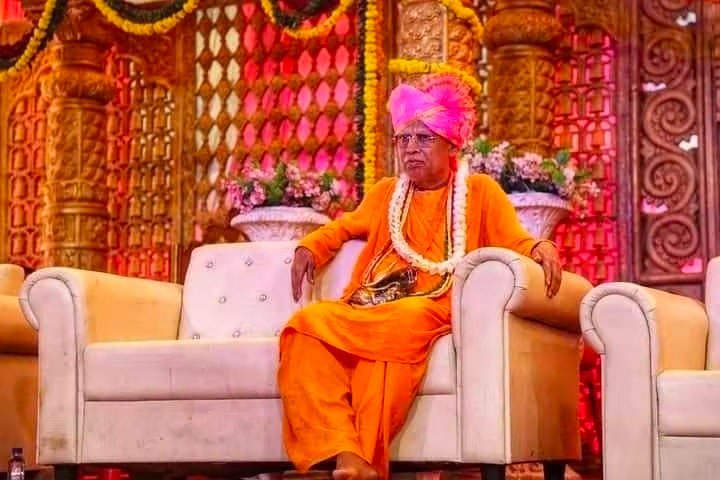 November 2021: Lokanath in Solapur where he gave initiations, while being investigated for child sexual abuse which he admitted to.
Please sign:
https://www.change.org/p/remove-child-molester-lokanath-swami-from-iskcon-leadership
We ask ISKCON's Governing Body Commission (GBC) to authorize the ISKCON Child Protection Office (ICPO) to review the Lokanath Swami child molestation case. The ICPO uses a preponderance of evidence standard. If a claim can demonstrate it is more likely to be true than not, a burden of proof is met, and ecclesiastical restrictions are placed on the abuser. These restrictions include institutional leadership roles, leading public worship, and especially holding the position of guru in ISKCON (the Hare Krishna movement).
In 1990, Lokanath Swami sexually abused a child in her home over the course of a week. The only "sanction" that was imposed on him by the GBC, the highest ecclesiastical authority in the Hare Krishna movement, was a temporary 2.5-year suspension from some of his privileges.
Over the next 31 years, and still today, he continues to initiate new disciples; lead worship at large public events; is featured in publications, websites, and festivals; is treated as a trusted Minister; and is honored, worshipped, and revered at centers all over the world.
In April 2021, confidential documents were publicly shared which exposed the details of the cover-up of his abuse. From this, a worldwide conversation ensued, leading the GBC to request that the Child Protection Office investigate his case. However, only 5 days later, with no explanation, the GBC secretly took the case away from the ICPO. The GBC members have not offered any assurance that his case will be dealt with properly, in accordance with their own child protection mandates and policies.
We ask the leadership of the Hare Krishna movement to set a clear and strong precedent for, and priority of, zero tolerance for child abuse – by handing the Lokanath Swami child molestation case over to the Child Protection Office.
Please sign:
https://www.change.org/p/remove-child-molester-lokanath-swami-from-iskcon-leadership
390 total views, 1 views today