Lokanath Swami Child Molestation Coverup Summary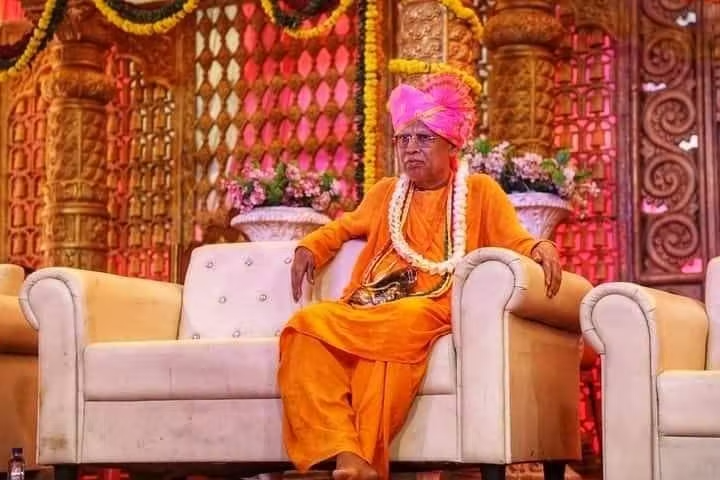 In 1990, ISKCON (Hare Krishna) leader Lokanath Swami molested a child in New Jersey. The Hare Krishna leadership found out in 1992, investigated in 1993, and decided to keep it a secret for 29 years. A grossly minimized version of the abuse was shared with a few leaders.
In 1998, the ISKCON Child Protection Office (CPO) was formed to handle all past and present child abuse cases. However, the GBC blocked the CPO from handling the Lokanath case, even though the CPO was handling other previous child abuse cases, including cases that had been more professionally handled than the Lokanath case.
In 2010, the victim wrote a series of angry public statements about Lokanath. ISKCON responded by having Lokanath write an admission letter in 2011 that was supposed to be distributed widely, but never was. In 2012, restrictions were placed on Lokanath, preventing him from initiating new disciples outside of India. In 2017 those restrictions were lifted. In 2019, Lokanath toured North America and was treated as a celebrity, despite protests from concerned ISKCON members.
In April 2021, confidential documents were shared publicly which led the GBC Executive Committee in May 2021 to suspend Lokanath, pending an investigation by the ISKCON Child Protection Office. Five days later the GBC secretly changed their mind with no explanation, and blocked the CPO from handling the Lokanath case. On August 25, 2021, the GBC set up their own panel (cutting out the CPO), to look at the case to determine if it even needs to go to the CPO. To date, this is the only child abuse case that the GBC has repeatedly blocked from being handled by the CPO.
Any suspensions that were publicly placed on Lokanath by the GBC – pending a CPO investigation – have either been lifted without any public statement, or have been disregarded by Lokanath himself. Since July 2021, Lokanath has been formally initiating groups of devotees in ISKCON communities all over India. It is not known whether these disciples know of Lokanath's sexual abuse of a child.
TIMELINE
1990 – Lokanath stayed with a family in NJ and molested their youngest child Satya several times over a week (during that week, Satya told her mom about the abuse)
1990 – GBC Resolved: "Suspected or confirmed cases of child abuse must be reported to local government authorities for investigation and/or prosecution." https://gbc.iskcon.org/1990
1992 – Satya's brother-in-law told GBC member Mukunda Swami about the abuse
1993 – Instead of reporting abuse to law enforcement, per the GBC's own Resolutions, the GBC appointed a 7-person subcommittee to investigate Lokanath's abuse
1994 – Ravindra Svarupa pushed the victim for assurances that she would not report the abuse to law enforcement
1996 – Lokanath resumed initiating, after 2.5 year suspension (at this point he had about 400 disciples, he went on to initiate another 5,000 disciples between 1996-2021)
1998 – ISKCON formed Child Protection Office (CPO) to handle child abuse
2010 – Satya made compelling public statements re-asserting she was abused by Lokanath
2011 – Lokanath wrote admission letter in which he stated, "I sexually abused her."
2012 – GBC secretly placed restrictions on Lokanath, prohibiting him from initiating outside of India
2017 – GBC secretly lifted restrictions that had been placed on Lokanath
1998-2021 – CPO significantly defunded, from $150,000 (1998) to $10,000 (2021)
April 15, 2021 – confidential documents of Lokanth's child abuse were shared on Facebook which started an international discussion in the Hare Krishna community
May 12, 2021 – GBC suspended Lokanath pending a CPO investigation, then secretly changed its mind 5 days later with no explanation
July 14, 2021 – GBC set up its own panel, cutting out the CPO, to look at Lokanath's child abuse case to determine if the CPO should handle it (panel was supposed to meet for 60 days)
July 20, 2022 – GBC voted to keep Lokanath as a guru within ISKCON
September 3, 2022 –  ISKCON Europe banned Lokanath
October 24, 2022 – ISKCON North America banned Lokanath
To date – this is the only child abuse case that the GBC has repeatedly blocked the CPO from handling.
765 total views, 1 views today