Cardinal McCarrick v. Lokanath Swami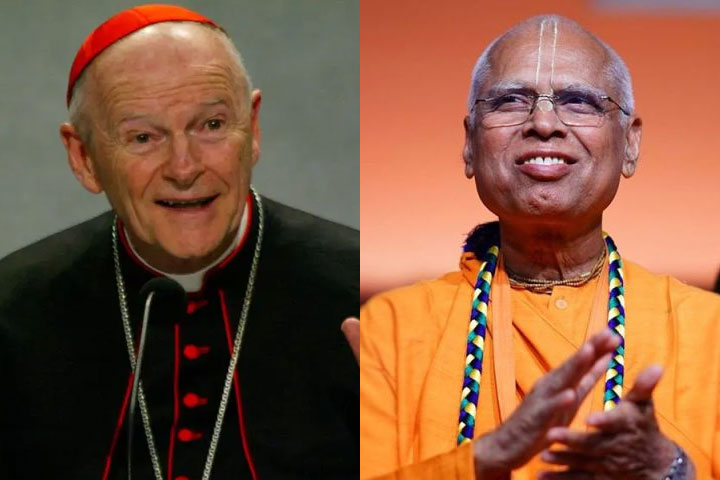 The Hare Krishna movement is currently wrestling with a 30-year-old case of one of its leaders, Lokanath Swami, molesting a child.
The Catholic Church has recently handled a 50-year-old case of one of their leaders, Cardinal McCarrick, molesting a minor.
There are similarities between the two cases:
both cases involve molestation of a minor
both cases span decades
both cases involve a high-ranking spiritual leader
both cases were covered up by leaders in their organization
One glaring difference between the two cases though is that Cardinal McCarrick was removed from his position in the Catholic Church and is being prosecuted for his crime in Dedham, Massachusetts.
…while Lokanath Swami is still being honored, worshiped, and revered as a spiritual leader in ISKCON.
Further information on the Cardinal McCarrick case:
https://www.npr.org/2021/07/29/1022412555/ex-cardinal-mccarrick-has-been-charged-with-sexually-assaulting-a-teen-in-the-70
348 total views, 1 views today